Nepal is a country that is rich in culture, world heritage sites, and the Himalayas. It is the world's 93rd largest country with an area of 147,181 Square Km. It is bordered to the North by Tibet and China, and to the South/ East/West by India.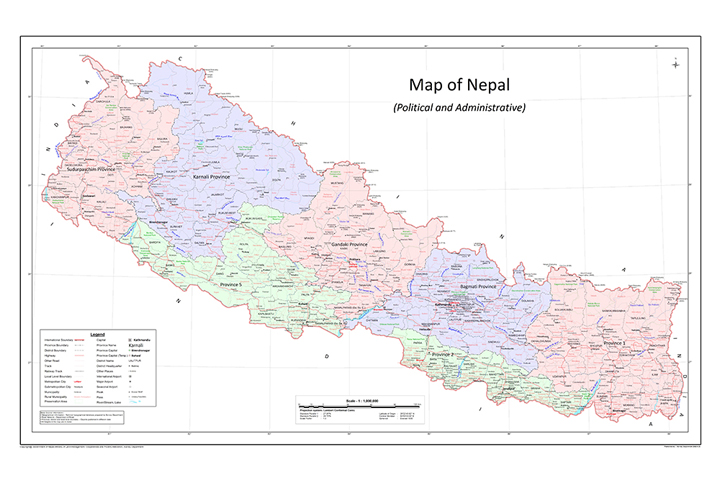 The country is home to approximately 29.3 million people from religious backgrounds like Hindu, Buddhist, Muslim, Kirant Mundhum, and Christianity. Nepali is the national language of Nepal and the script is in Devanagari. The total population of Nepal consists of approximately 100 ethnic groups that speak approximately 105 different languages.
Nepal is popular as the home of the highest peak on Earth, Mount Everest, or 'Sagarmatha' (Mother of World in Nepali). This is not it! Most of us have not realized that the North of Nepal is home to eight of the highest snow-crown mountains in the world.
Nepal Government has officially declared 326 peaks perfect for climbing while some of them fall under unsafe peaks for mountaineering. In total there are 1310 peaks in Nepal that rise between 6000 to 8848 meters high!
Apart from flaunting the beautiful Himalayas, Nepal is also famous for being the birthplace of Buddha. Lumbini, the exact birthplace of Buddha lies in the Tarai region of Nepal. Visitors from all around the world come here to witness this peaceful and holy pilgrim site. Nepal is also home to many other pilgrim destinations where devotees from every corner of the world come to pay their homage.
Kathmandu is the capital of Nepal and the largest metropolitan city in the country. The Kathmandu valley is home to an approximately 9 million population in its three districts – Kathmandu, Lalitpur, and Bhaktapur.
The city is surrounded by four major hills: Shivapuri, Pulchowki, Nagarjuna, Chandragiri, and stands at an elevation of approximately 1350m from sea level.
The city's history can be dated back to more than 2000 years old and has several World Heritage sites that are recognized by UNESCO. Tourists from all around the world flock in to witness the ancient culture, monuments, and the activity that Nepal is well-known for – trekking and Mountaineering. Pokhara, Biratnagar, and Nepalgunj are other major cities of Nepal that attract tourists and promote tourism. Tribhuvan International Airport in Kathmandu is the gateway to Nepal Tourism.
We at High Camp Trekking have been consistently serving our guests in the country of the Gods and temples – Nepal for more than a decade.
Our Company representative will greet you at the International Airport and reach you to your hotel. We offer you fun and exciting activities like sightseeing, walking, and trekking in Nepal. The goal is to experience Nepal, its culture, and nature's diversity.