Posted on August 3, 2020
|
Blogs
|
Mardi Himal Trek
Last November, Thomas, and Marie Capelle arrived in Kathmandu with the propose of doing Everest View Trek for 5 days. They had a short holiday length in Nepal. As already planned, we went to the domestic terminal of Kathmandu in the early morning. But, Lukla flights were canceled for that day due to weather conditions. We did try to book Lukla flight for the following morning but the Airlines said you are going back and have flight time is at 11:00 AM. In case Lukla flight is canceled again, Thomas and Marie do not have enough buffer days when they will return to Kathmandu from Lukla. We back to the Hotel and talked about Mardi Himal Trek because it's not a good idea waiting for Lukla flight for another day. We decided to do easily access Mardi Himal Trek in the Annapurna region in the middle west of Nepal. We bought Pokhara flight tickets.
On the first day of the Mardi Himal Trek, we went to the domestic terminal of Kathmandu and flew to Pokhara 25 minutes. We obtained Annapurna hiking passes and drive to Kande for half an hour. From here, we did ascend a gently uphill through the village and jungle to reach Australian Camp 2020m/2hrs where we spent a night.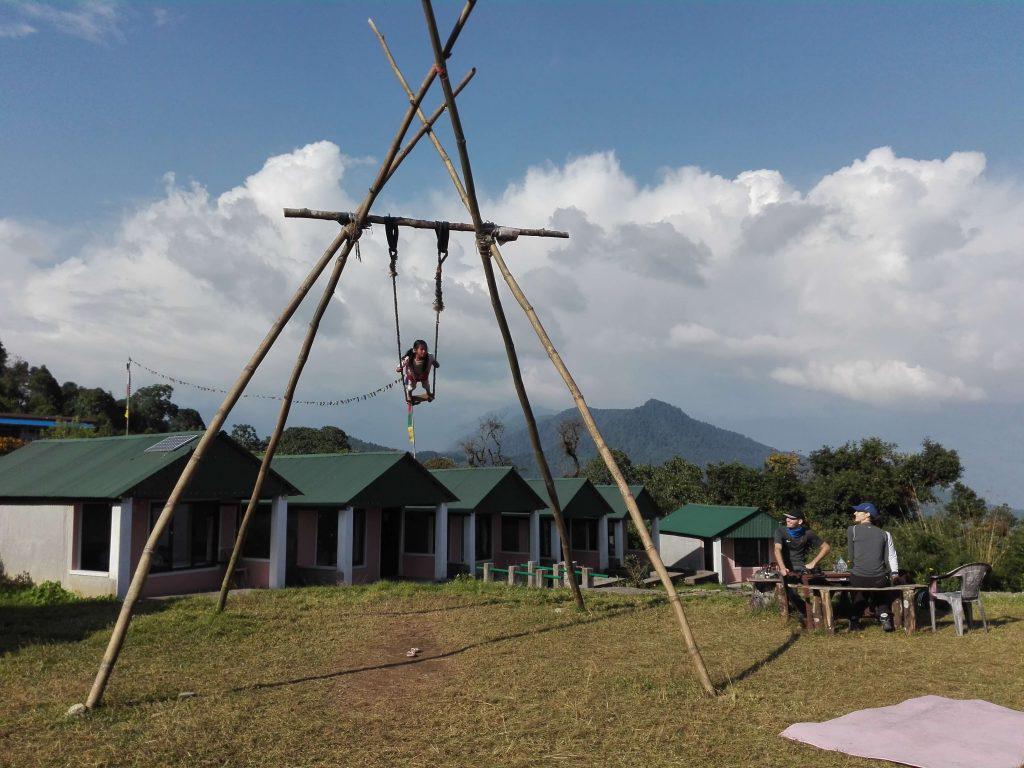 On the second day, we enjoyed the breakfast with the views of the Annapurna range. We registered our name and trip destination at Annapurna hiking passes check post in Pothana. The gradual uphill trail leads us to Pritam Dheurali where we enjoyed the views of Mt. Dhaulagiri (8167m) and Pokhara valley with a cup of tea. From here, we did ascend through the dense forest of Rhododendrons to reach Forest Camp (2570m) where we had lunch.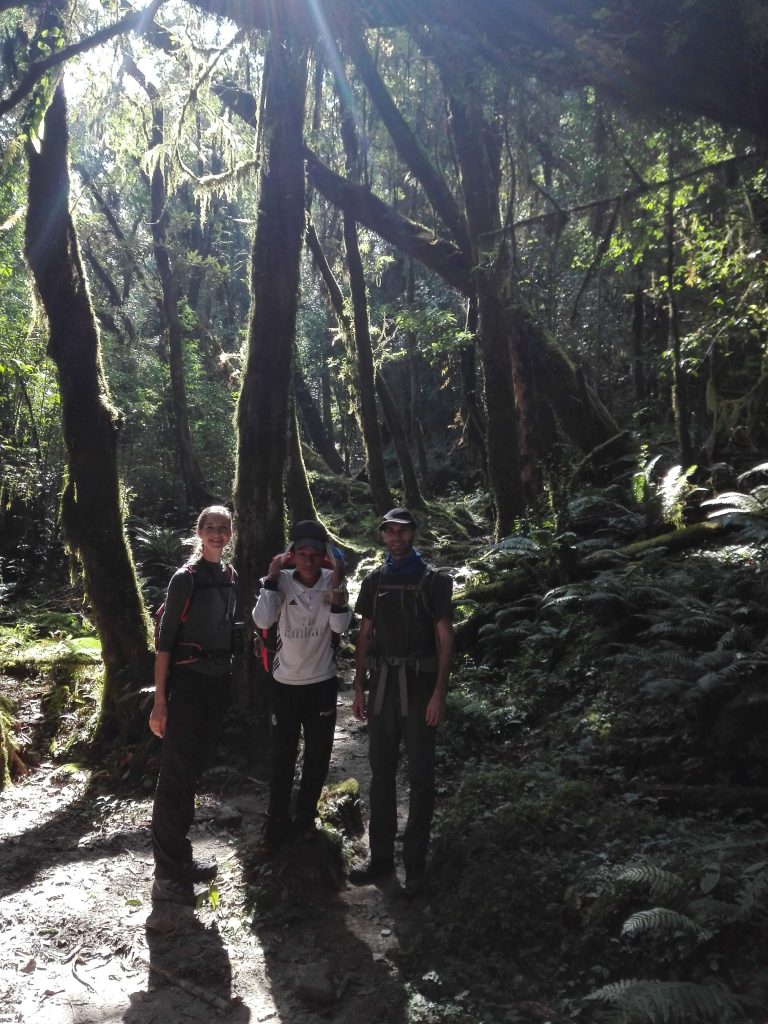 Again, we went gradual uphill to Rest Camp and then Low Camp (2970m) where we spent a night. It took us most of the day to walk through the forest from Australian Camp to Low Camp. We saw a lovely Sunset view over Mt. Machhapuchare (6993m) from Low Camp which is not to be missed from here.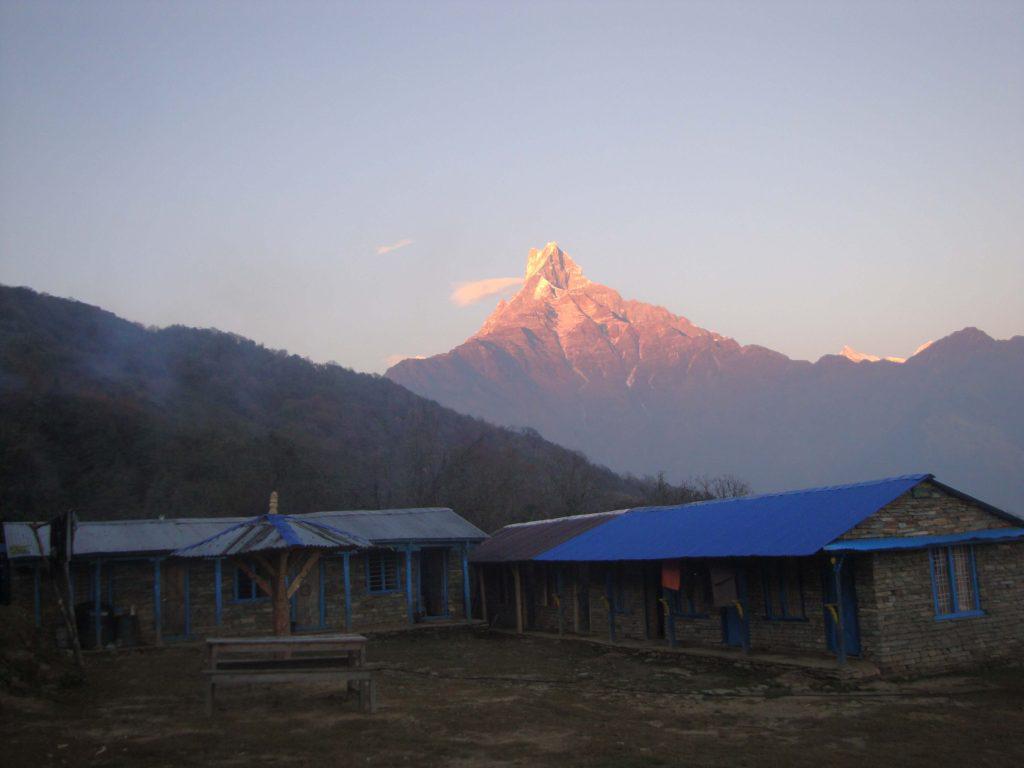 On the third day, we started to walk after breakfast. We went gradual uphill through the Rhododendron forest to reach Middle Camp. From here, we left the forest behind and heading through the trail on the ridge to reach High Camp. The views of South Annapurna (7219m), Hiuchuli (6444m) and Machhapuchhare (6993m) were fabulous when we were heading towards High Camp (3600m). There was a group of Yaks which were grazing around the High Camp. Most of the trekkers were happy to see the proper Yaks in the route of Mardi Himal Trek. We did uphill walk for an hour as acclimatization training from High Camp. We saw a Pheasant (national bird of Nepal) en-route but no one was able to take a photo because it flew out quickly. We enjoyed the views from High Camp till evening.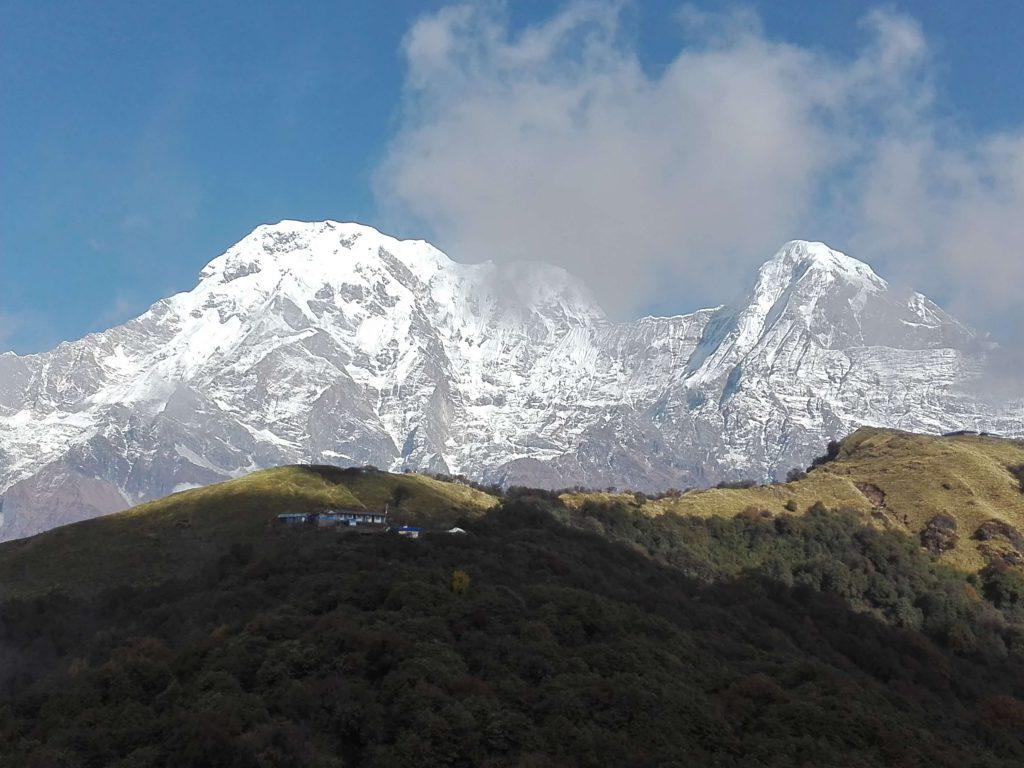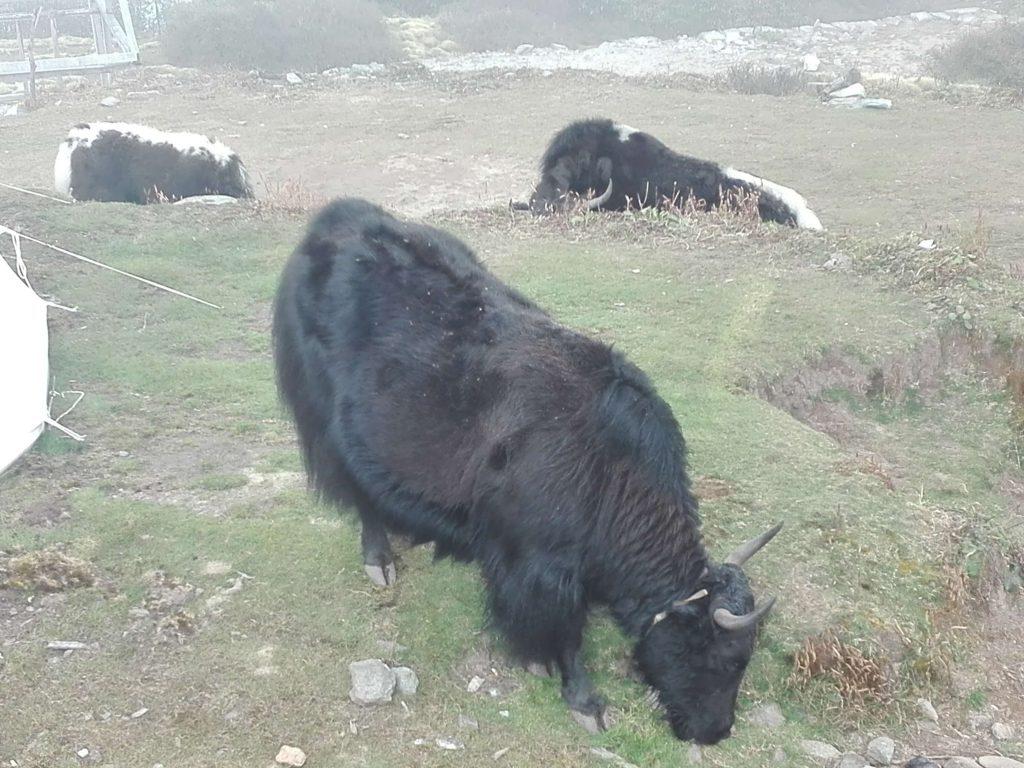 On the fourth day, we had breakfast at 4:30 AM. The temperature was below 0-degree centigrade at High Camp early in the morning. We prepared warm gear and day bag with plenty of water for a day hike towards Viewpoint and Mardi Himal Base Camp. Marie took a photo of South Annapurna and Hiuchuli that was looking like both mountains were rising from the sea of clouds. Amazing! Everyone said that we would like to share it. We took photos of our favorite mountain Machhapuchare which was so beautiful with the first rays of sunlight.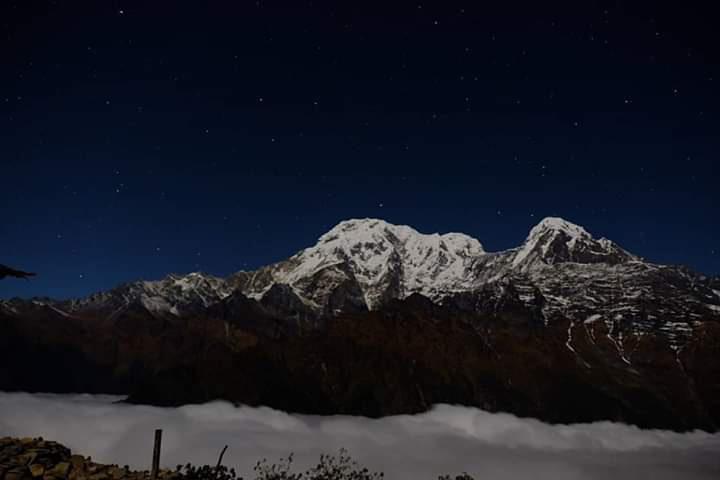 We ascent steep steps through the narrow ridge and yellow grassy yak and sheep pasture sometime to reach Upper viewpoint 4200m which has 180-degree spectacular views of South Annapurna (7219m), Hiuchuli (6444m), Annapurna I (8091m), Annapurna III (7555m), Machhapuchare (6993m) and Mardi Himal (5587m) and green valley on the behind.

We did ascend along the ridge towards Mardi Himal Base Camp 4500m which is on the lap of Machhapuchare (6993m). It has even better views of Annapurna I (8091m) from here than the Upper viewpoint. Thomas and Marie were so happy when they were at Mardi Himal Base Camp because of the scenery and did not feel altitude yet. They thanked us (guide and porter) because of the offer the Mardi Himal Trek as an alternative to Everest view trek. Mardi Himal is a name of peak an elevation of 5587m which is situated on the lap of Machhapuchhare (6993m).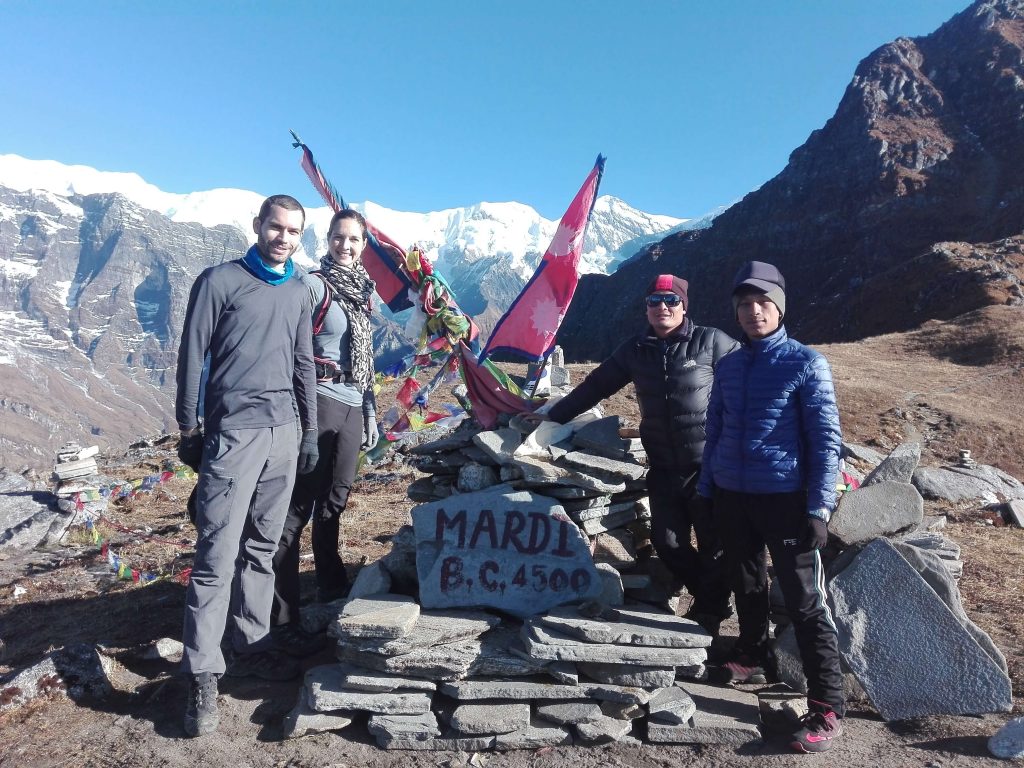 We spent an hour at the Upper viewpoint (4200m) and Mardi Himal Base Camp (4500m) to see the lovely scenery of icy peaks nearby and descend to High Camp through the same way back. We packed the bag and had lunch at High Camp and continue to descend to the Forest Camp where we slept one night.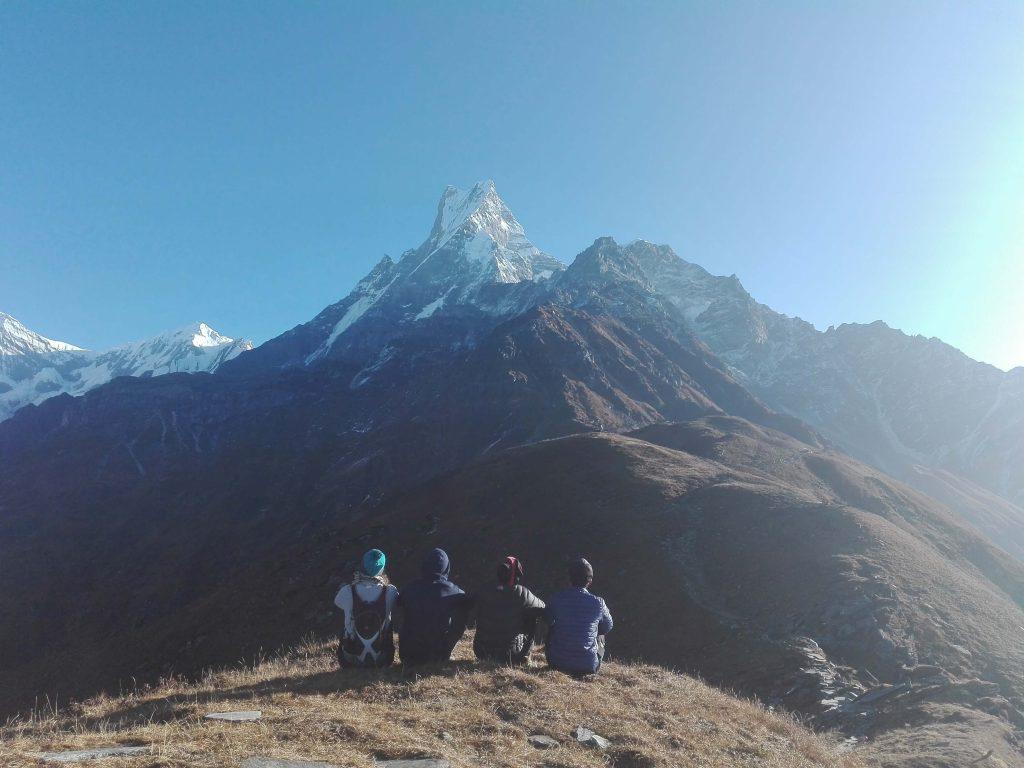 On the fifth day, we talked about an alternative way to go to Pokhara bypassing the village of Siding or Landruk. But, Thomas and Marie liked to walk through the jungle which they enjoyed on the way up and preferred to visit the village of Dhampus. So, we walk to Pothana same way up and then descend to Dhampus Phedi bypassing the village of Dhampus. We went to Pokhara from Phedi by car.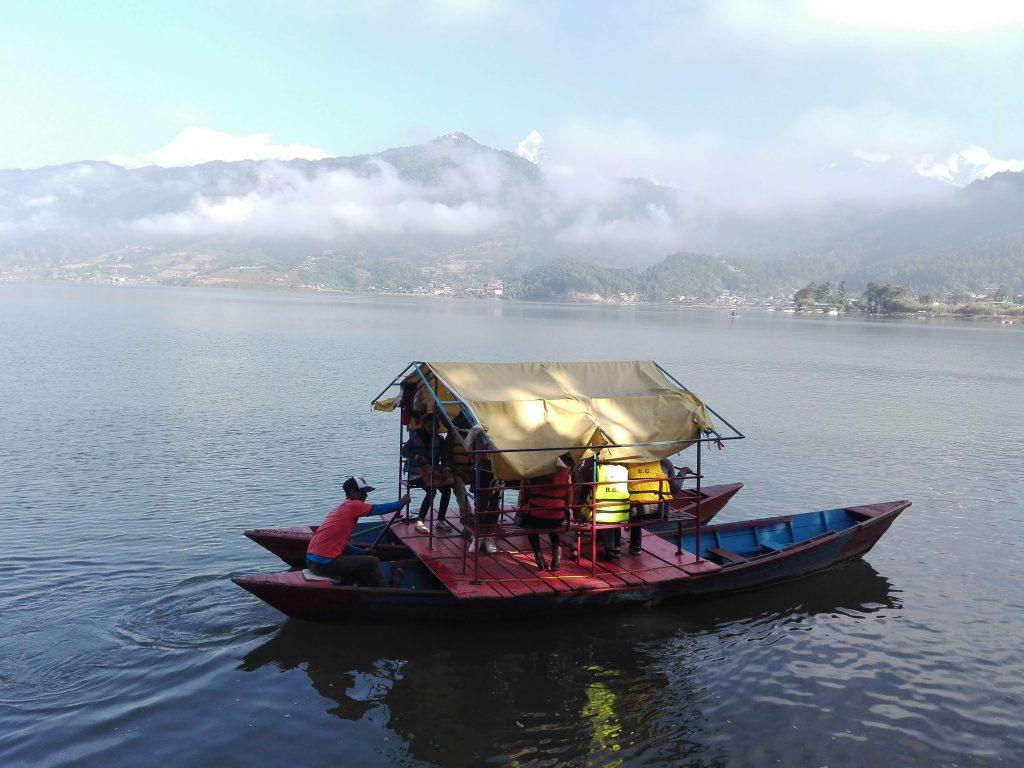 On the sixth day, we flew out to Kathmandu in the morning. Then, all the trekking fun was ended and Thomas and Marie flew out to Home in the evening.